Our Story: The Art of Beauty
With offices in: Danville, Livermore, Hayward and Tracy
Celebrating Over 20 years of Excellence in Plastic Surgery
Our practice has a legacy of excellence for four decades. Plastic surgery is a very diverse and fascinating field of medicine that dates to antiquity. Formed from the Greek word "plastikos" which means to sculpt, plastic surgery is a field of artistry, creativity and innovation that requires a unique blend of art and science.
Due to the variety and breadth of plastic surgery, the training of a plastic surgeon is one of the lengthiest of any specialty in medicine, often longer than a brain surgeon or heart surgeon.
The classroom study of four year of pre-med and four additional years of medical school, is followed by a one year internship then by a general surgery residency (three to five years) and sub-specialization in plastic and reconstructive surgery (two to three years).
The original practice dates back 40 years to 1972 when Leonard Epstein, M.D. established the practice in Hayward, California. He distinguished himself as innovative, imaginative technically gifted surgeon. As his reputation grew- he was the first surgeon to perform liposuction in California- the practice expanded and as one of the busiest practices in the Bay Area. Dr. Epstein was searching for a top prospect to join his practice. As a part time clinical professor at U.C. San Francisco, he met a rising star Juris Bunkis, M.D., a junior professor fresh from his Hayward training; with groundbreaking work in breast reconstruction. Early on, Dr. Bunkis would assist Dr. Epstein with cases as a friendship developed in the Early 80's.
After the untimely death of Dr. Epstein in aultra-light plane accident, Dr. Bunkis acquired the practice in 1983. Dr. Bunkis' talent was recognized as new techniques were introduced to the practice and in 1990 the practice expanded to Danville.
Brett E. Stompro, M.D., F.A.C.S. and Dr. Bunkis became acquainted in 1987 through Dr. Stompro's mother (a prior patient of Dr. Epstein) having a successful surgical procedure by Dr. Bunkis and a close friendship developed. Dr. Stompro accompanied a Bunkis – led team to Guatemala later in 1987 and Dr. Bunkis and his staff were impressed with his talents and were certain they had found their next partner. After completing his training at U.C. Davis medical center in general surgery and plastic surgery, Dr. Stompro joined the practice in 1994 and introduced advanced minimally invasive (endoscopic) and Laser techniques for surgery of the face and body.
Upon Dr. Bunkis' retirement from the practice and relocation to southern California in 2001, a nationwide search was conducted to acquire Dr. Chester Cheng, a highly trained plastic surgeon in 2004. With his extensive training at the top institution in Chicago, he then added to his expertise with added training in microsurgery at the famous Buncke Clinic in San Francisco. He spent time as a clinical professor at Loma Linda University and did extensive cosmetic surgery at Beverly Hills Plastic Surgery.
The Danville, Hayward practice has since expanded with offices in Tracy and Livermore for the convenience of their patients. With each phase, our practice has maintained the founding principles: of delivering the highest quality plastic surgery in the safest environment.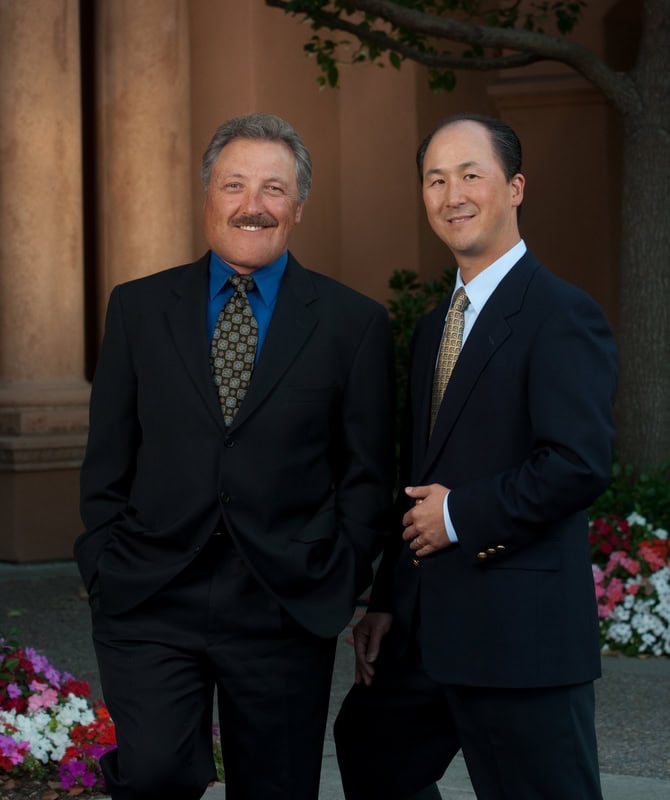 Board Certified Plastic Surgeons
Doctor Brett Stompro & Doctor Chester Cheng
Delivering the highest quality customer service.
Continually expanding our services with state-of the art techniques and advances to serve our ever growing national and international clientele.
We are proud to offer over 20 years of history of excellence in plastic surgery. We understand that the decision to consider elective plastic surgery is an important one. We are honored that our patients have trusted us with their health, safety and appearance for over four decades. Our commitment to you is that our entire practice will do our best to deliver the highest quality care with integrity and compassion.
Our staff is here to serve you. Please feel free to request more information or schedule an appointment with Dr. Stompro or Dr. Cheng. Call us or request more specific information of the service(s) you are interested in using our online Plastic Surgery & MediSpa contact form today.