One of the defining characteristics of beauty, femininity and sexuality of the female figure is a woman's breasts and desire of a beautiful, sensual, feminine figure. Mastopexy, also known as a breast lift, is a procedure that is designed to re-contour drooping breast that have lost tone after having children by removing excess skin and relocating the nipple and aerola to a higher position. Incisions are used that follow the breasts natural contour keeping the nipple/aerola attached to its natural nerve and blood supply preserving normal sensation and the ability to breastfeed in the future. Typical recovery is 3-6 days to return to work. See tummy tucks and breast lifts before and after pictures.
Countless women encounter the frustrating experience that occurs when dedicated workouts and calorie-counting fails to lead to a significant improvement. Advanced liposuction and body contouring such as an Abdominoplasty, also known as a tummy tuck, are designed to address these diet and exercise resistant areas in order to achieve a pleasing figure* in a single procedure. Abdominoplasty is a procedure that removed the excess abdominal skin left behind after delivery or significant weight loss. Typically the abdominal wall muscles are tightened and fat deposits are removed through advanced liposuction during the procedure with an overnight hospital stay. A horizontal lower abdominal incision, just about the pubic area, removing stretch marks and prior C-section scars, is utilized to conceal the incision in undergarments and bikinis. Usual return to light activities with 8-12 days and to the gym in about 3-4 weeks.
Contact Plastic Surgery & MediSpa and set up a private complimentary consultation today with one of our board-certified plastic surgeons. Dr. Stompro and Dr. Cheng will be more than happy to answer all your questions and address all your concerns.
*Results may vary.
Check out the Tummy Tuck & Breast Lift Before and After Gallery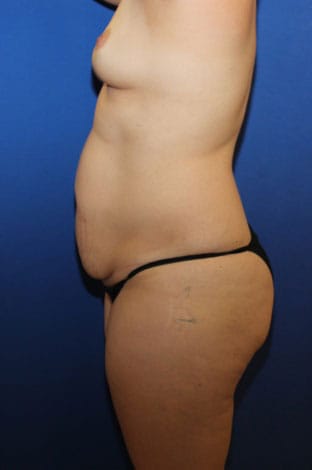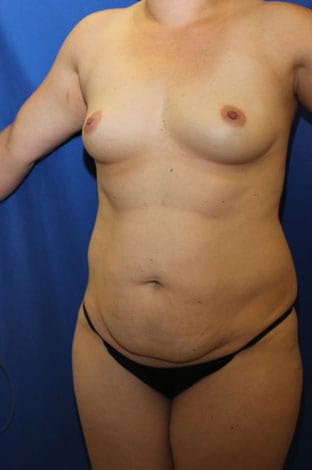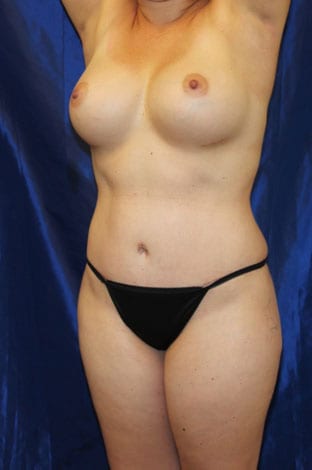 *Results may vary due to a number of factors. During your consultation, Dr. Stompro or Dr. Cheng will discuss the results you can expect.