The Upper Lip Lift has become one of the more popular rejuvenation procedures over the last several years. Refinements in the technique have lead to very high patient satisfaction with a quick recovery time.
As women age, the loss of elasticity affects more than just the jowls and the neck region. It also involves the tissues of the upper lip, specifically the upper lip length. Younger individuals will often show a small amount of the upper incisors when their mouth is at rest. As women age, the lengthening of the upper lip completely covers the teeth leading to a more aged appearance. Also, the posture of the upper lip changes with the lengthening process. The lip is a concave structure with a beautiful, youthful upturn at the border of the red pigmented lip (vermilion border). With aging and lengthening, the concave slope is converted to a straight, or even convex posture, resulting in an aged appearance.
The upper lip lift procedure can be done in combination with other facial rejuvenation procedures, such as facelift, brow lift or by itself as a standalone procedure. If performed as an isolated procedure, this can easily be done under local anesthesia as the area of the upper lip is easily blocked by local anesthetics, similar to going to the dentist.
The procedure takes less than an hour to perform by making precise incisions underneath the nostrils and then removing a small segment of skin to elevate the lip to a more youthful position. The closure is meticulous with the resulting incision being inconspicuous in most cases.
Healing time is typically one week. Patients return to light work the very next day, such as computer work. More vigorous activities can begin the second week. Sutures are removed at five days in the office. Makeup can be applied by day 6 with return to social interactions at this time.
There are potential risks with any type of procedure, such as bleeding, infection, abnormal scarring, prolonged numbness, or even a crooked smile. These are typically rare and are most commonly short-lived. As with most surgical procedures, the final recovery is weeks and months.
Overall, the upper lip lift has proven to be a reliable, rejuvenating procedure that is well accepted by the vast majority of patients that are pleased with the final results.
Get all your questions answered. Schedule a complimentary consultation today!
Schedule a consultation
Check out the Upper Lip Lift Before and After Gallery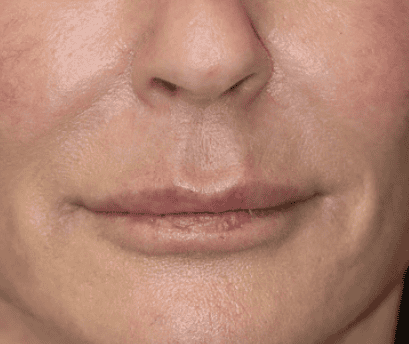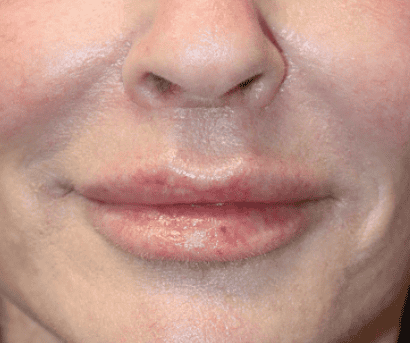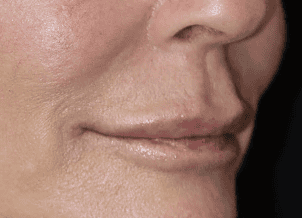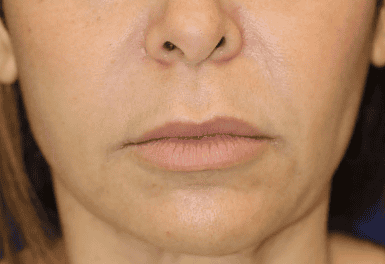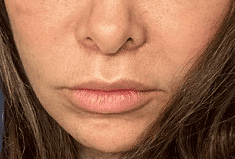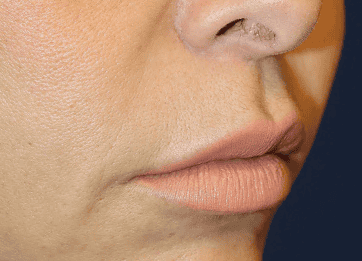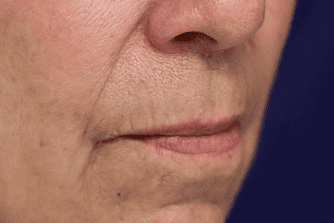 *Results may vary due to a number of factors. During your consultation, Dr. Stompro or Dr. Cheng will discuss the results you can expect.