One of the most requested procedures that we perform is liposculpture of the neck to reduce the dreaded double chin. A youthful appearance starts with a beautiful jaw-line. When our chin blends into our neck, we lose that youthful spark. Get it back with a quick non-invasive procedure; liposculpture of the neck.
The main attraction of this procedure is that it allows the surgeon to remove bothersome, disproportionate, localized fat deposits through relatively inconspicuous incisions. The procedure has been designed to remove localized, stable fat deposits which cannot be controlled by diet and exercise.
Who is a candidate?
This procedure is perfect for patients that want to get rid of disproportionate fat deposits along their jawline, chin, and neck. It is proven to be most effective in patients with good skin elasticity, as their skin will contract after the fat has been removed. The procedure will not help tighten skin, but it is remarkably effective for getting rid of stubborn fat after diet and exercise have failed.
What does the procedure entail?
During the procedure, your surgeon will numb the area and make a small incision underneath your chin. Next, a special saline solution will be applied to help numb and shrink the blood vessels. This way, your surgeon is able to minimize your bruising. Finally, a small wand (about the diameter of a q-tip) will be gently inserted into the incision. This ultrasonic wand transmits sound energy that eliminates the fatty tissue on contact. Once the fat is liquefied, it's removed through a gentle suction process to achieve ultimate contouring.
What kind of recovery can I expect?
Patients should be prepared for swelling of the chin area, along with possible residual bruising. Your surgeon may instruct you to wear a head wrap for the first 7-10 days to help your jawline look as contoured as possible for your final results. Patients are encouraged to maintain a healthy diet and exercise often to ensure the longevity of their results.
Check out the Neck Liposuction Before and After Gallery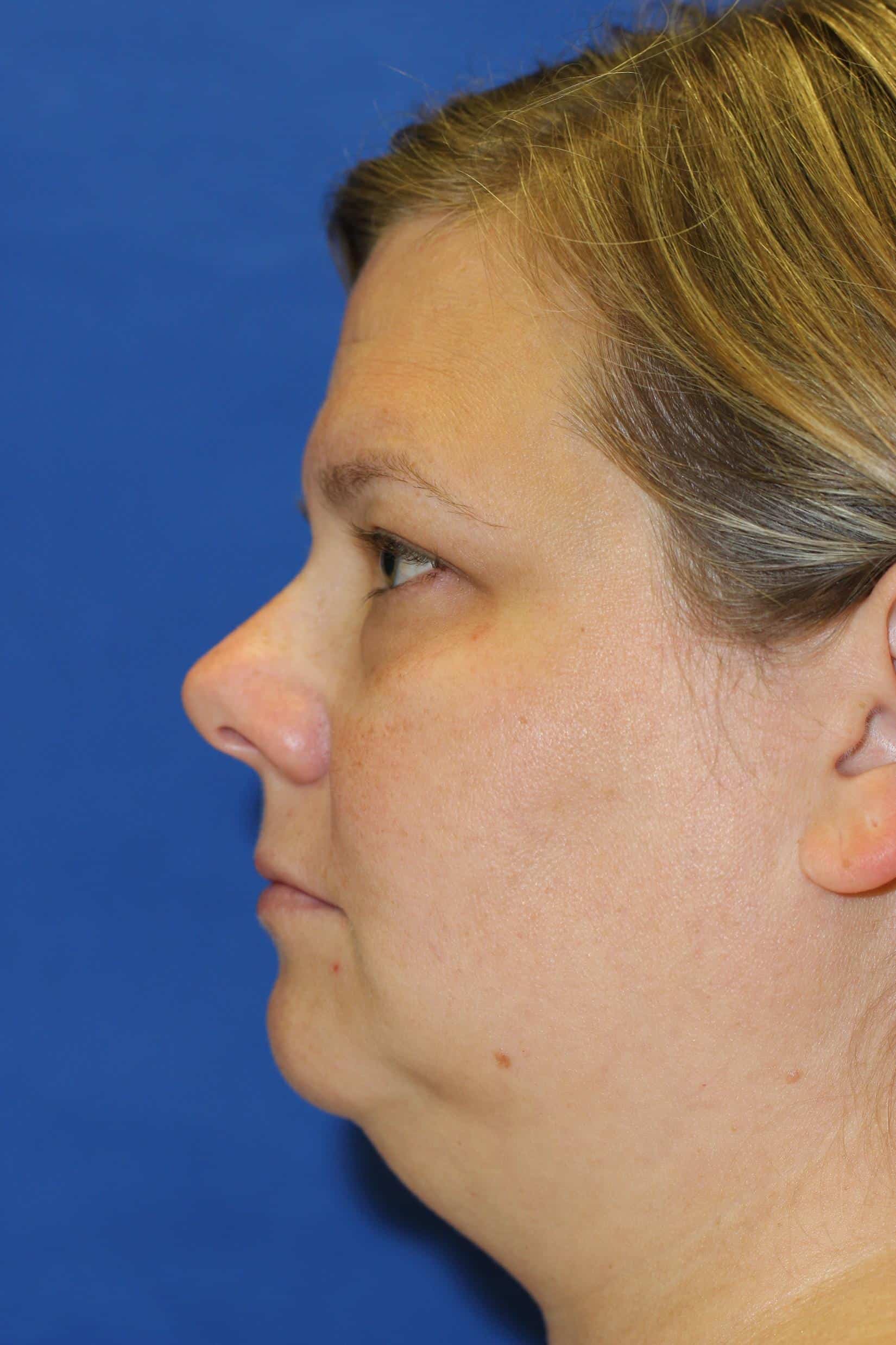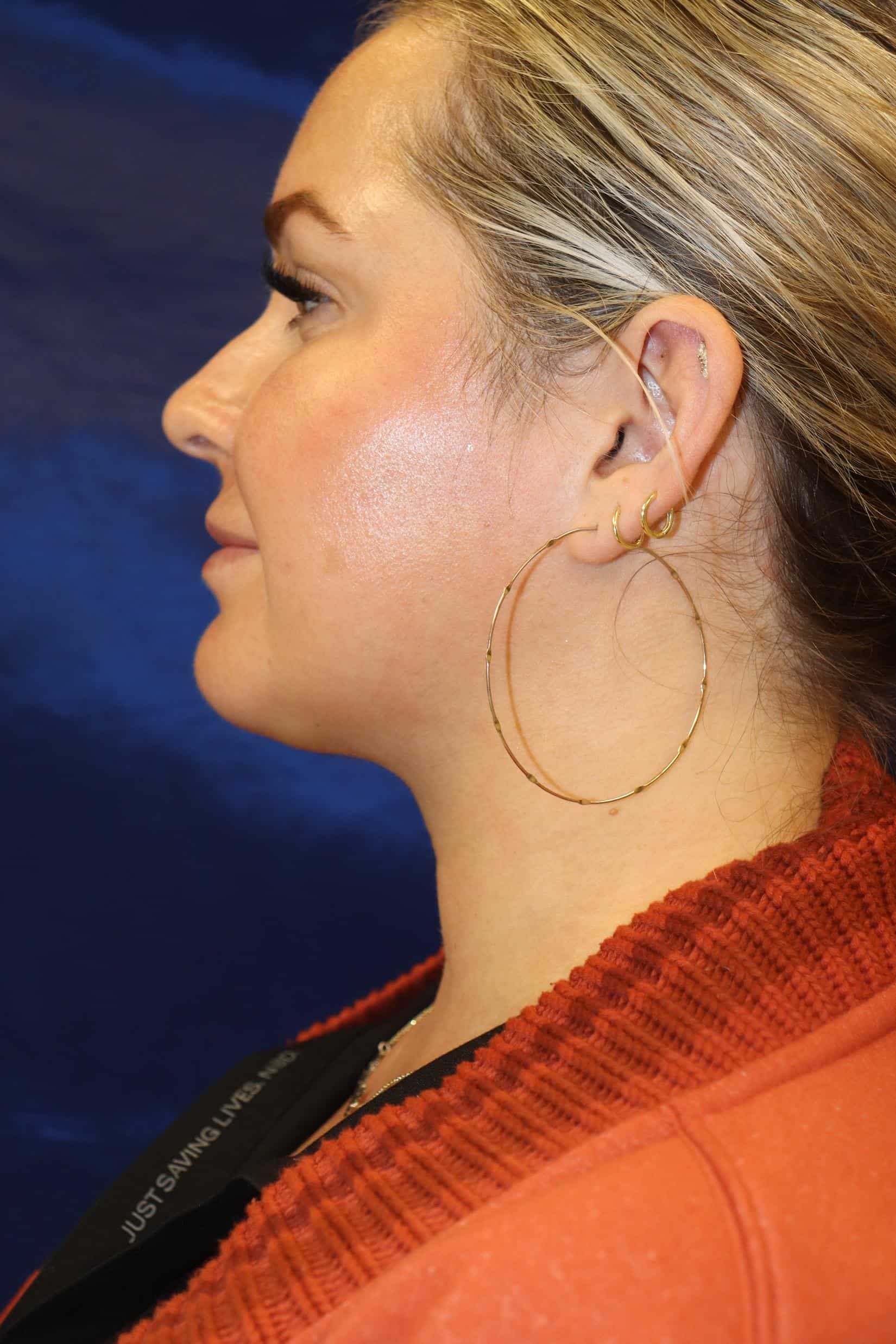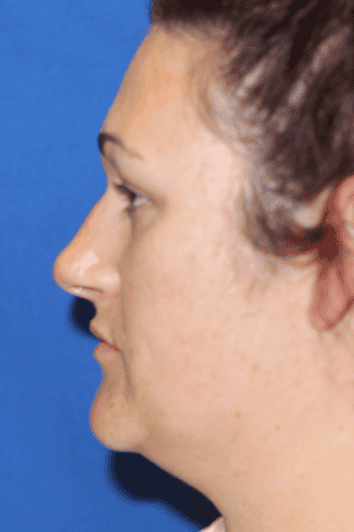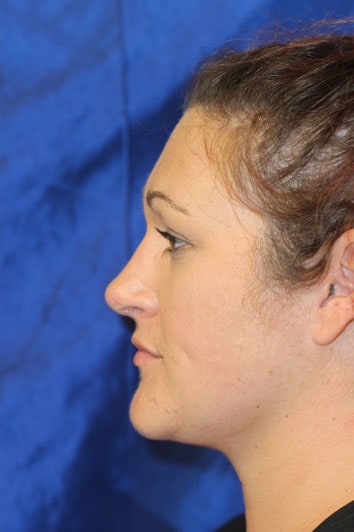 *Results may vary due to a number of factors. During your consultation, Dr. Stompro or Dr. Cheng will discuss the results you can expect.