What is Clear + Brilliant?
Clear + Brilliant is a gentle treatment that uses fractional laser technology to address and prevent the early signs of aging skin. Clear + Brilliant works by creating millions of microscopic treatment zones in the upper layers of the skin, which replaces damaged skin with healthy tissue and yields younger looking skin
How many treatments are needed?
The number of treatments is tailored to your concerns and skincare desires. In recent studies, consumers reported visible improvements after 4-6 treatments, though many patients choose to have routine treatments as part of their overall skin care regimen. Your skin care provider will discuss a personalized treatment regimen with you.
When will I see results?
The results of Clear + Brilliant treatment are both immediate and progressive. Within a week or two after one treatment, your skin will start to feel softer, look brighter and show more even tone. Results can last for months depending on age, skin condition, and how you protect your skin.
I have had corrective laser treatments, is Clear + Brilliant good for me?
Yes, absolutely. Clear + Brilliant treatments may be a great way to protect the investment you have made in your skin by maintaining, extending, and helping to continually improve upon your results. Ask your doctor for more information
What is Clear + Brilliant Perméa?
The Clear + Brilliant Perméa handpiece treatment is optimized for improved skin tone and texture and enhanced skin permeability for added benefits of topical skincare products when applied immediately after treatment.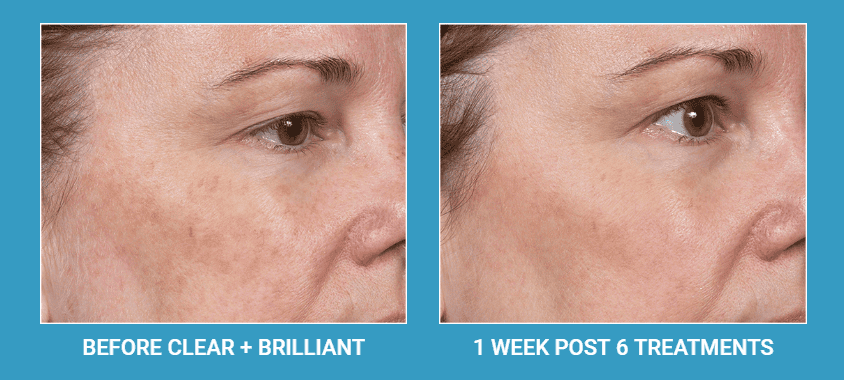 Get all your questions answered. Schedule a complimentary consultation today!
Schedule a consultation
*Results may vary due to a number of factors. During your consultation, Dr. Stompro or Dr. Cheng will discuss the results you can expect.