How HydraFacial™ treatment works:
The HydraFacial™ resurfacing procedure thoroughly cares for your skin, providing cleansing, exfoliation, extraction, and hydration all while Vortex –Fusing™ antioxidants, peptides, and Hyaluronic acid. Ranked above IPL, the HydraFacial™ is a non-invasive, non-surgical procedure that delivers instant results* with no discomfort or downtime. The procedure is soothing, moisturizing, non-irritating and immediately effective.
The HydraFacial™ serums specifically target your skin issues including sun damage, blackheads and whiteheads, enlarged pores, acne, brown spots, uneven skin tone, and early aging fine lines and wrinkles. The best part – it's not just a quick-fix-it procedure. The HydraFacial™ improves the quality of your skin, actually helping to making it healthy.
The HydraFacial™ procedure is a two-step process: the in-office procedure augmented by the daily care treatment. Your HydraFacial™ results* can be extended through the use of the daily care solutions – the same ingredients found in the serums are available for at-home use.
The HydraFacial™ LED Light Therapy mode provides additional benefits post HydraFacial™ treatment. The red LED light is used to improve the appearance of skin firmness and resilience. It also helps reduce the appearance of fine lines and wrinkles, hyperpigmentation, and other signs of aging. The blue LED light is extremely beneficial for people who suffer from oily skin or breakouts.
The HydraFacial™ has been a favorite pre-red carpet treatment for the stars and has also been featured on Fox, NBC, ABC, CBS The Doctors TV show, Allure Magazine, Essence Magazine, InStyle Wedding Magazine, and more.
*Results may vary from person to person.
HydraFacial Facts:
Instant results* will leave you looking radiant and refined – There is no downtime, so it is perfect right before a big night out or special occasion. The HydraFacial™ combines spa therapies with medical technology to cleanse, exfoliate, extract, hydrate, and nourish your skin. The specially formulated skin solutions provide your skin with Antioxidants and Hyaluronic acid – two superpowers of skin health.
*Results may vary from person to person.
What does HydraFacial™ treat?
The HydraFacial™ is a comprehensive procedure for all skin types – it targets:
Fine lines and wrinkles
Oily or congested skin
Sun damage
Uneven skin tone
Dry or dehydrated skin
Rosacea
Blemishes
Improved appearance of acne scars and surgical scars
How many treatments will I need and how will they be spaced?
Everyone's skin is different, but clinical studies suggest that for most people, maximum results* are realized in just 3 to 5 sessions. They are usually spaced 2-6 weeks apart.
*Results may vary from person to person.
HydraFacial™ Before & After Photos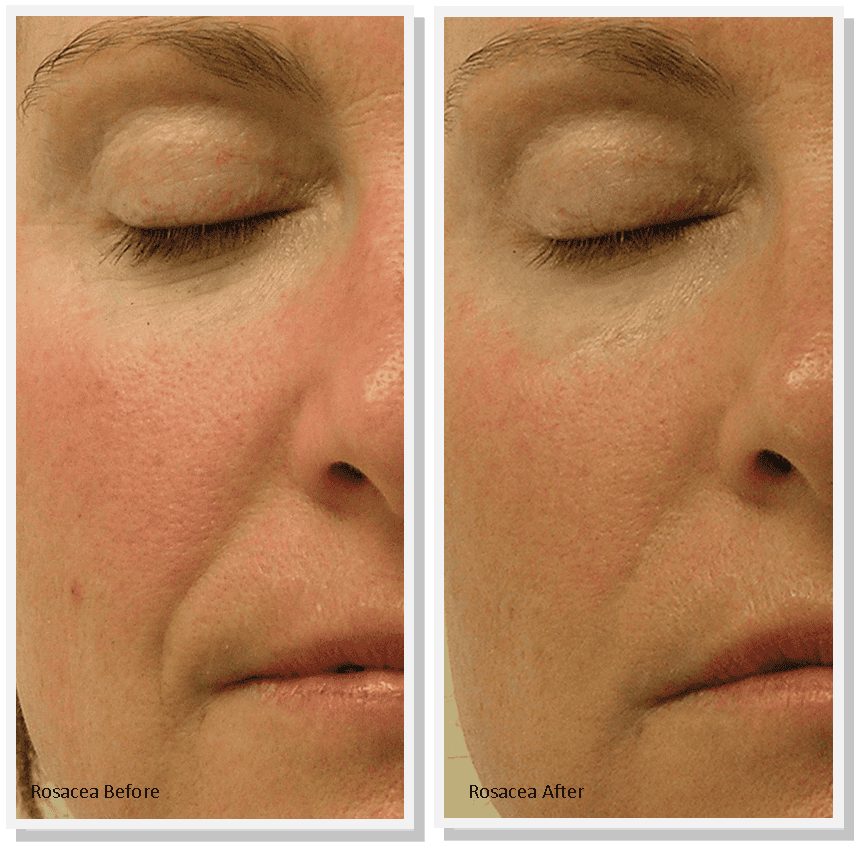 Get all your questions answered. Schedule a complimentary consultation today!
Schedule a consultation
*Results may vary due to a number of factors. During your consultation, Dr. Stompro or Dr. Cheng will discuss the results you can expect.