What is Microblading?
Microblading is a procedure to dramatically improve the full and natural appearance of eyebrows. Considered semi-permanent makeup, Microblading uses very fine needles to "etch" each individual brow hair into the skin, leaving an incredibly realistic and natural look.
How long does it take?
The first Microblading session will last between 2 and 3 hours. This session involves choosing the brow shape, style and color to meet the client's goals. The procedure will begin once we have a clear, mutual understanding. The next session will be a follow up session about 4 weeks later for touch ups.
How long does it last?
Depending on skin type, Microblading typically lasts between 18 and 24 months before beginning to gently fade. Touch ups are recommended about every 12 – 18 months to maintain the desired look.
How is Microblading performed?
Microblading is done using a hand tool that is outfitted with a single use "blade" that scores the skin for the pigment to be deposited in the skin.
Does Microblading hurt?
Most individuals classify Microblading as a low to moderate discomfort procedure, although each individual may experience a different level of discomfort. Topical anesthetics are used before and during the procedure to ensure your comfort.
What is the recovery for Microblading?
After your microblading session, your brow area may appear pink from the procedure and the pigment will look darker. In the first few days, the color will start to set in and skin will be restored to normal.
Where do I start?
Microblading requires a consultation before the procedure to make sure we clearly communicate all information about the process and customize the procedure to you.
Contact our MediSpa today about Brow Microblading for you!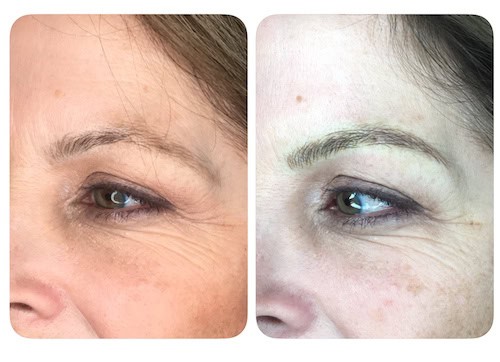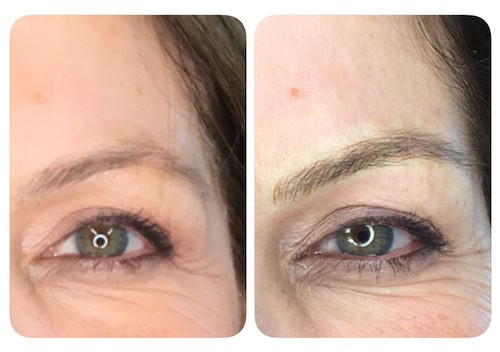 *Results may vary due to a number of factors. During your consultation with our certified Microblader she will discuss the results that can be expected.