Improve Your Chin Profile Right Here in The Office
WHAT IS KYBELLA® ?
KYBELLA® is the first and only FDA-approved nonsurgical treatment that contours and improves the appearance of fat under the chin.
Is a nonsurgical, 15- to 20-minute in-office treatment session
Is customized to help you achieve your treatment goals
Destroys fat cells when injected into the fat beneath your chin. Once the aesthetic goal is achieved, re-treatment is not expected
Before and After Pictures with Kybella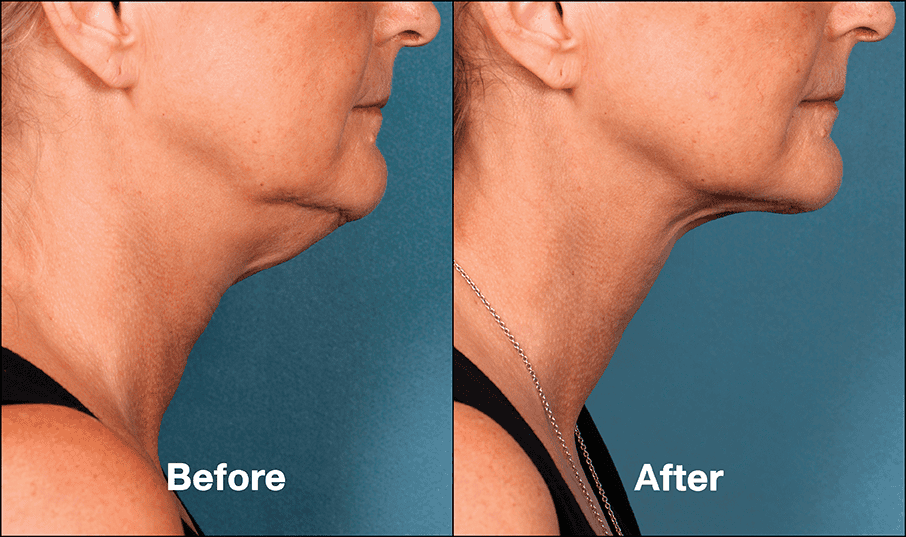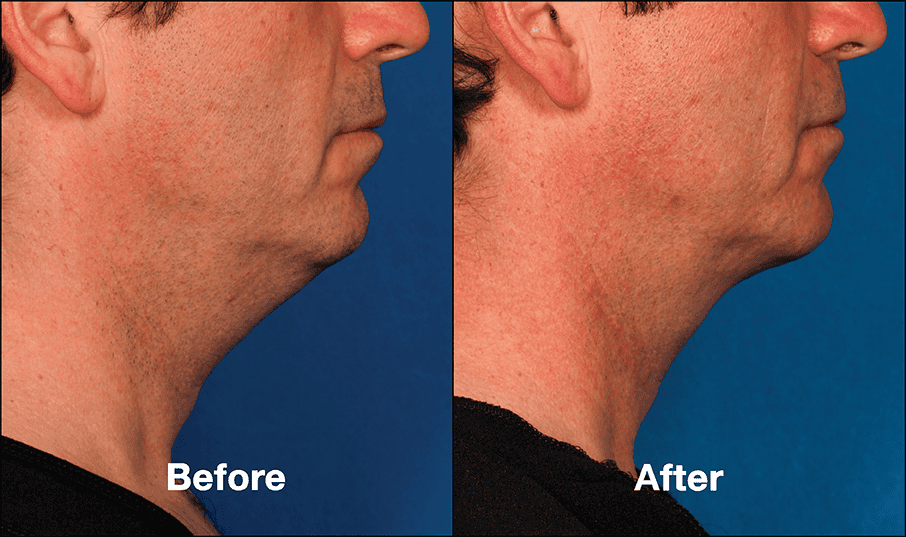 Is KYBELLA® Right for me?
KYBELLA® may be right for you if:
You're bothered by fat under the chin
Surgery is not an option for you
You feel the condition makes you look older or heavier than you actually are
You eat well and exercise, but fat under the neck does not go away
To see if you are a good candidate for Kybella, please call today: Danville Phone Number – 925-736-0401 or use our online contact form to schedule a complimentary consultation with one of our board certified plastic surgeons.
*Results may vary due to a number of factors. During your consultation, Dr. Stompro or Dr. Cheng will discuss the results you can expect.